Richard Gonzalez, P.A.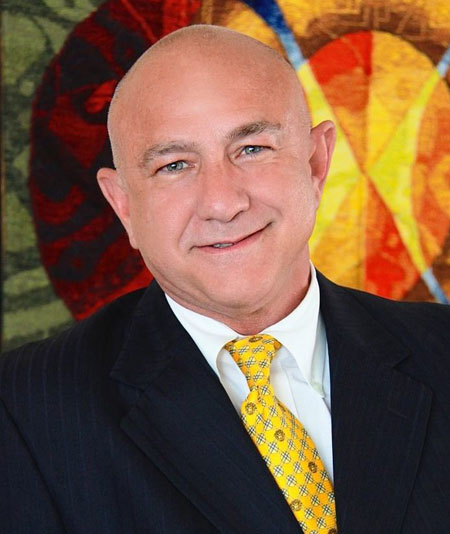 I'm a Native Miamian. I'm an Accomplished Lawyer. I'm a Community Advocate.
Born in the City of Magic and raised by Cuban parents that immigrated to Miami in 1957, I have grown as much during the major successes and changes that have made Miami a world recognized city.
I graduated from Florida International University, cum laude in 1980 with a degree in Business Administration and a major in Accounting. I became a Florida Certified Public Accountant and worked as an international CPA in the area of taxes and small business administration at KPMG. After a few years working in accounting and taxes, I decided to combine my accounting background with a law degree and moved to Boston and attended Suffolk University Law School earning my juris doctorate .
In 1987, I returned to my hometown to practice law combined with my accounting experience in the areas of personal estate planning, estate and trust administration, probate, trust and fiduciary law. In 1990, I decided to fly solo and opened The Law office of Richard Gonzalez, P.A. on South Beach and included real estate and start up business planning to my list of expertise during the boom that took place on Miami Beach during the early 90s.
In 1993, I began serving the gay and lesbian community and served as Founding Board Member and Treasurer of SAVE, formerly known as SAVE-DADE, the leading organization that was established to advocate for sexual orientation people and gender identity, through political advocacy, community outreach and candidate endorsements. Today I serve as Vice Chair of Pridelines, one of the oldest organizations in Miami Dade County that serves the LGBT community. My firm has a long-standing commitment to Florida's gay, lesbian and transgender residents in HIV protection laws, human rights and marriage equality.
BAR ADMISSIONS
Florida, 1987
Massachusetts, 1987
United States District Court for Southern District of Florida, 2011
EDUCATION
Suffolk University, School of Law, J.D., 1987
Florida International University, B.A., 1980
LANGUAGES
Spanish, English and Italian
BAR ASSOCIATIONS
American Bar Association (ABA)
Dade County Bar Association (DCBA)
Legal Aid of Dade County Bar Association, Pro-Bono
Cuban American Bar Association (CABA)
Gay and Lesbian Lawyers Association (GALLA)