About the Firm
The Law office of Richard Gonzalez, P.A. was established in 1990 in South Beach, Florida and is a unique small firm that specializes in giving their clients the utmost individual counseling and legal service. We practice mostly in the area of real estate, probate and estate administration and planning, business development, corporate law and serving in all aspects of the LGBT community with their specific legal matters and planning for their future. We are fluent in Spanish speaking and help international clients become established in Miami when planning to move here or having their vacation spot , investments or calling our city their new home.
Our client's decision to trust us with their legal matters, real estate handling and business corporate matters is our ultimate endorsement with our years of legal and accounting expertise. Our firm has earned recognition in the past 25 years because of our client's referrals and our involvement in community services. We resolve issues in an effective and efficient manner specializing in our practice areas . We speak English, Spanish and Italian.


Mission Statement
We are a premier boutique law firm that strives to achieve results that exceed expectations to our clients' unique needs recognized by clients locally, nationally and internationally. Our mission is to provide the best counsel, advocacy and personal service to our clients and our community.


About Richard Gonzalez, Esquire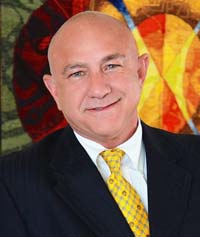 Richard Gonzalez
Law Office of Richard Gonzalez
Attorney at Law
305.573.8808 Work
305.573.8808 Primary
305.527.8554 Mobile
rgonzalez@rglawmiami.com


I'm a Native Miamian. I'm an Accomplished Lawyer. I'm a Community Advocate.

Born in the City of Magic and raised by Cuban parents that immigrated to Miami in 1957, I have grown as much during the major successes and changes that have made Miami a world recognized city. Read More Click Here